On average, people are sitting 9.3 hours a day. Stress, anxiety, and chronic pain are epidemic. When you collapse at the computer, in your car, or out in the world, you CANNOT breathe freely and easily, which also means:
You have less energy
You have less focus
You have less courage
You have less confidence
You're more guarded from others
You feel exhausted
You feel small

And the real problem is that most of this behavior is unconscious, habitual, and FEELS NORMAL, but it's not healthy and it's not living.
Practicing a new way of moving and breathing through life means you release years of compression and holding in your body. You get to let go and take up space.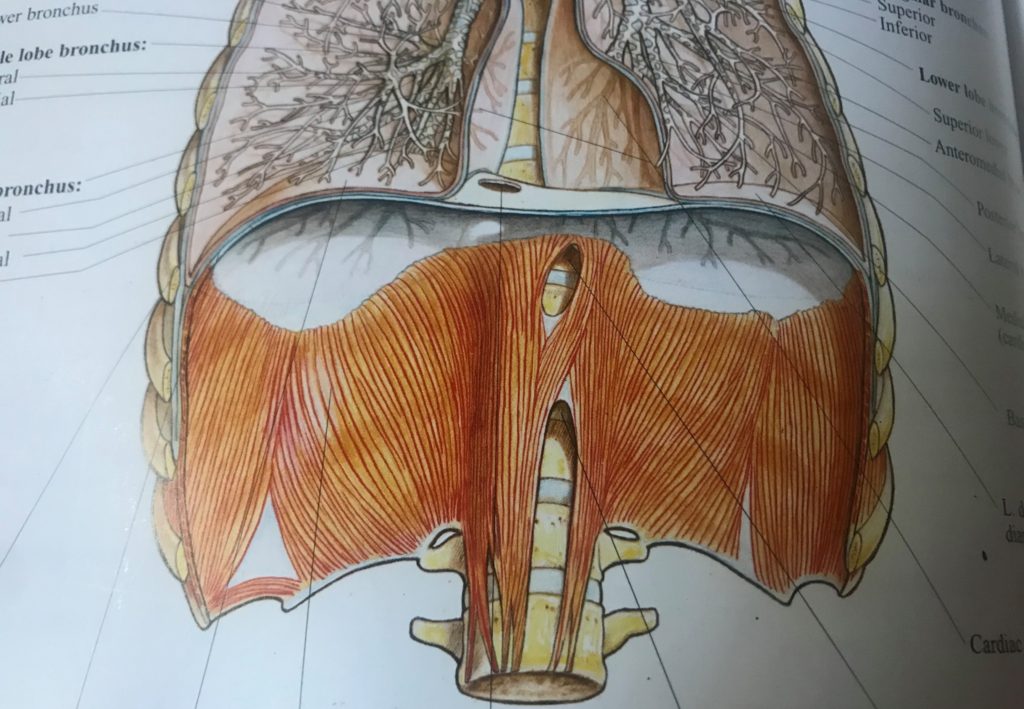 Sucking in your stomach and "standing up straight" with all your muscles prevents your diaphragm from moving freely and easily. Your diaphragm moves like a parachute or a jellyfish and most of that movement is around the level of your waist. You can see in the above image that most of the diaphragm is in the back, not in the chest.
If it is time to understand how your body breathes you and experience confidence, calm, and energy of well-coordinated body and breath, then consider training in the Alexander Technique.