You want to protect your most important asset, YOUR EMPLOYEES!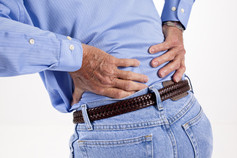 However, research shows that companies are losing millions of dollars due to absenteeism caused by stress and back pain. Companies in the UK lost 15 million work days alone to back pain in 2013.
In the US, pain costs $294 billion annually in lost workdays, medical expenses, and other benefit costs.
Lost productive time from common pain conditions among active U.S. workers cost an estimated $61.2 billion annually, largely due to reduced performance while at work.
VERY successful companies like Fitbit, Zappos, Twitter, Kaiser Permanente, and Google already provide unique wellness programs in order to support and protect their dedicated workforce.
As an Alexander Technique teacher and posture coach, I, Sharon Jakubecy, have offered Posture Talks and stress management trainings to leadership trainings, advertising organizations, and sales teams. Media Arts Lab, Grifols Biologicals Inc., Rug Warehouse, Buy Rite Electric, Children's Hospital Los Angeles, Los Angeles Philharmonic, and LA Opera are just a few of the organizations that have received the practical training to better maintain health and vitality at work.
With your employees spending an average of 9.3 hours sitting and 7 of those hours sitting at a computer, it is imperative that they know how to sit with Healthy Pain Free Posture.
Your employees will receive impactful statistics, information, handouts, videos, and guided experiential activities with Sharon Jakubecy, certified Alexander Technique teacher, in order to evoke the decision to care for and change how they sit at the computer and carry themselves throughout the day at work. With this seminar, your employees have the opportunity to potentially increase their productivity and miss fewer days of work due to stress and pain.
Your employees will feel empowered, energized, and much more relaxed with Sharon's warm style of teaching. Everyone will not only leave with important information about their bodies, but also easy practices and exercises that Sharon guides the entire group through.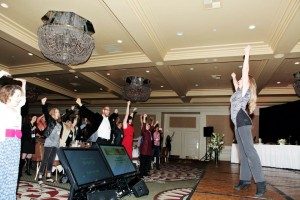 Give your employees the support and education they need to take care of their bodies while taking care of business with our Posture Talks "Healthy Pain Free Posture"
Posture Talks
1) One Hour talk for entire company
2) One Hour talk for entire company PLUS One-on-One Postural Work Space Analysis
Employees that sign up receive a 15 minute personalized session analyzing how the employee has their workspace ergonomically set up for pain and tension and reorganization of computer, chair, desk set up so she is sitting or standing tall with relaxed shoulders, neck, and back.
3) Workshops for smaller groups
Stress Management in the Age of Never Unplugging
Own the Room: Powerful Body Language and a Resonant Voice that Captivates Your Clients
Healing and Relieving Back Pain
TESTIMONIALS for Posture Talks
"We just launched a Health program at Media Arts Lab and Sharon was our opening speaker. Being in the advertising industry, many of our employees work sitting at the computer for long hours and express to HR that they are concerned for the health of their backs. Sharon's agency talk, "Healthy Pain-Free Posture: Taking Care of Your Bodies While Taking Care of Business", was enlightening and inspiring for our employees. I have never seen such a big turn out at one of our talks! People want to learn about ways to better their health and Sharon was able to help us start healthier initiatives within our office in a wonderful light. We hope to bring her back soon to run a workshop on another topic. For the sake of your employees, I highly recommend booking Sharon for your event." -Brittany LaRoche, Associate HR Generalist at TBWA/Media Arts Lab
"Sharon's talk was the best and most informative speech that we have seen at our agency in awhile. It's s topic that we all care about and can benefit from." – Bianca Wilson, Associate BA Manager at Media Arts Lab