For a Calm, Relaxed, & Energized Day at home and on the computer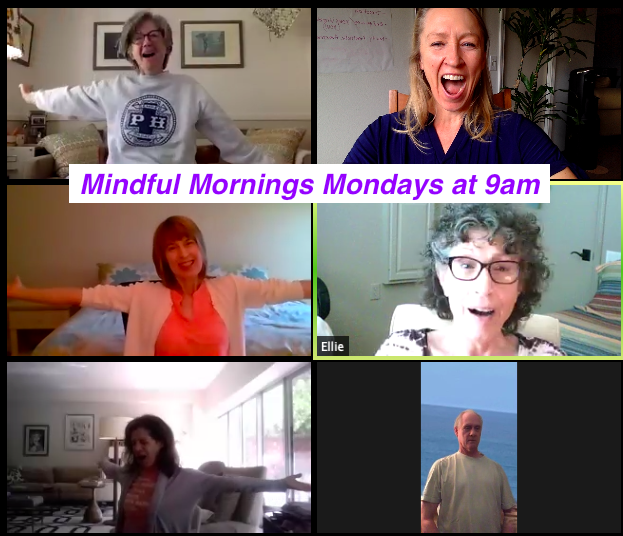 This was our first Virtual Mindful Morning class on April 27. We were using yawning to release the jaw and get our breathing moving our bodies.
You will be guided through a 30 minute practice of mindful movement, mindful breathing, and mindfulness meditation grounded in the AT principles so you can start your week with a soothing practice that will wake you up, calm your nervous system and prevent painful tension as your work from home.
After our first class, participants said they felt "Grounded," "Bigger," "Juicy," "Energized and Relaxed!"
SIGN UP TODAY AND FEEL CALM, GROUNDED, AND FOCUSED
Payment Options
Venmo $25 per class to @Sharon-JakubecyKlehm
OR