Confident Body Language & Posture
Powerful Presence, a Resonant Voice, and a Calm Nervous System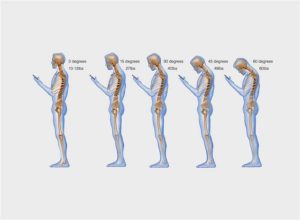 You've been told to "Stand up Straight" all your life but does it work? Chances are you are holding your breath, tightening your back muscles, locking your knees, and stiffening your entire body. Confident body language is so much less work but it is not your habit. In this workshop, discover the freedom and ease of a Alexander Technique. You are taller than how you carry yourself and it's so much less work.
In the Confident Body Language & Posture workshop, you will explore the mindful ranges of motion of the spine, ribs, and hips through exercises, floor work, video demonstration, Alexander Technique hands-on guidance, and observation giving you the ability to heal and prevent injuries, to walk with confidence, and to awaken a relaxed nervous system.
With a deeper understanding and awareness of how your spines are designed to move, you gain more control of and freedom in your body. You will experience your springy, mobile, long spine which gives you peace and confidence. You will discover true groundedness and centeredness and identify habits of tension and collapse that interfere with your strength, flexibility, breath, and body language. By introducing the basic principles of Alexander Technique, you learn practices to heal & prevent injuries, calm your nervous systems, and release tight, strained muscles.
Join me at my studio Tuesday, November 13 at 7pm for this introductory Alexander Technique workshop.
Cost: $20
Location: Blue Heron Portal Studio on Laguna Canyon
Signing Up is REQUIRED. Fill out the form below and register through Paypal.